Canada will be the guest country of the 9th edition of Transfiere. As such, the Canadian R&D&i ecosystem will participate in the different activity areas of the Forum (networking, conference programme and exhibition area, among others).
Canada is positioned at the forefront of different types of science, technology and innovation, and is recognized as one of the most innovative and competitive economies in the world.
Additionally, Canada and Spain enjoy a stable and growing trading relationship and share strong links in terms of investment and scientific and technical collaboration.
These links have been strengthened with the entry into force of the Free Trade Agreement between Canada and the European Union at the end of 2017.
This section will be updated shortly with the Canadian entities and companies that will be present at Transfiere 2020.
Why is Canada's presence important for Transfiere 2020?
Canada is the most educated country in the world (measured in terms of percentage of population with higher education according to the OECD criteria).

On average, its annual investment in R&D activities is 15,400 million Canadian dollars (equivalent to about 10,520 million €).
There are half a million graduates from Canadian universities every year.

The labour sector in Canada has a higher availability of qualified engineers than any other G7 country.

It is the second G7 country in attracting seed funds and 17% of its working population are entrepreneurs.
Canada generates 4% of all world knowledge, despite the fact that it only represents 0.5% of the global population.

It consistently achieves a high assessment in indicators related to education quality, market regulation and social factors.
Canada´s presence during Transfiere 2020
The Canadian R&D&i ecosystem will be present at:
Canadian institutions and companies taking part
Canada's Ocean Supercluster (OSC)
Canada's Ocean Supercluster (OSC) is a non-profit membership-led organization, designed to harness the power of unprecedented multi-sector collaboration to address shared challenges and advance capabilities across fisheries, aquaculture, offshore resources, defense, transportation, marine renewable energy, marine bioresources and ocean technology sectors. The OSC model leverages a co-investment of more than $300 million by the private sector and the Canadian federal government to build a cluster of organizations with a shared vision to scale-up businesses, develop world-class talent, and accelerate the growth of Canada's ocean economy. By aligning large and small private sector firms with academic institutions, governments, investors, and global ocean innovation ecosystems, the OSC is advancing Canada's position as a leader in sustainable ocean innovation.
Celestica enables the world's best brands. Through an unrivalled customer-centric approach, it partners with leading companies in numerous markets to deliver solutions for their most complex challenges. A leader in design, manufacturing, hardware platform and supply chain solutions, Celestica brings global expertise and insight at every stage of product development – from the drawing board to full-scale production and after-market services.
Technology is driving advancements that are revolutionizing the way we live and work. Celestica's end-to-end product lifecycle solutions support the most complex products across multiple markets, including communications, enterprise, aerospace and defense, smart energy, healthcare technology, industrial and capital equipment. Its smart supply chain solutions for the entire product lifecycle help clients gain competitive advantage in their markets. From design and engineering through to manufacturing and after-market services, Celestica helps reduce costs, improve speed-to-market and drive innovation.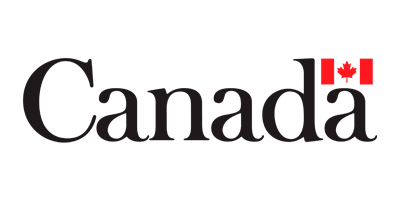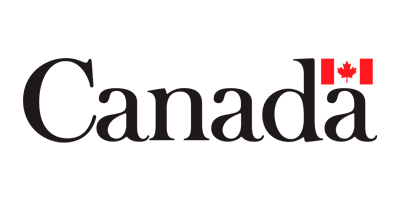 National Research Council of Canada (NRC)
The National Research Council of Canada (NRC) is Canada's largest federal research and development organization. The NRC partners with Canadian industry to take research impacts from the lab to the marketplace, where people can experience the benefits. This market-driven focus delivers innovation faster, enhances people's lives and addresses some of the world's most pressing problems. We are responsive, creative and uniquely placed to partner with Canadian industry, to invest in strategic R&D programming that will address critical issues for our future.
NRC manage Canada's National Office for the EUREKA network, providing a first point of contact for Canadian innovators seeking access to global value chains and foreign markets through transnational collaborations with one or more of EUREKA'S 40+ member countries. Through EUREKA, the NRC can connect you to national programmes and potential partners and opportunities. Funding for EUREKA projects is available to Canadian small and medium-sized businesses through the NRC Industrial Research Assistance programme (IRAP).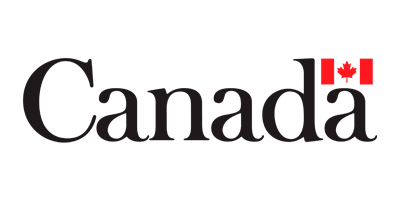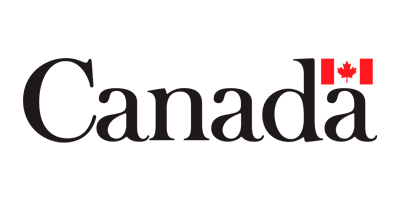 Trade Commissioner Service (Global Affairs Canada)
The Trade Commissioner Service has been helping companies navigate international markets for over 120 years. Canadian Trade Commissioners are located in more than 160 cities around the world and can provide key business information and access to an unbeatable network of international contacts.
Dalhousie University is a comprehensive, post-secondary educational institution with a broad mandate to serve Nova Scotia, Canada, and the world through activities that integrate research, scholarship, teaching and service. Founded as a non-denominational institution in 1818 in Halifax, Nova Scotia, it recently celebrated two centuries of academic excellence. As the largest university in Atlantic Canada, it offers more than 200 undergraduate, graduate and professional degree programmes to over 19,000 students.
Dalhousie is a member of the U15 group of Canada's most research-intensive universities, and its researchers attract nearly C$170 million per annum in external research funding. The University's research efforts focus on five Signature Research Clusters: 1) Sustainable Ocean, 2) Healthy People, Healthy Communities, Healthy Populations, 3) Clean Tech, Energy, the Environment, 4) Culture, Society, Community Development, and 5) Food Security. These Clusters are informed by two Cross-Cutting Themes: Big Data and Innovation & Entrepreneurship. Additionally, Dalhousie's Strategic Research Direction has been grounded in the United Nations' Sustainable Development Goals (SDGs), allowing the university to leverage its greatest research strengths to partner with others globally, and focus its efforts on solving some of the most complex global issues facing humankind.
More institutions representing the Canadian delegation that will be present during Transfiere 2020 will be added shortly.