Canada was the guest country of the 9th edition of Transfiere. As such, the Canadian R&D&i ecosystem participates in the different activity areas of the Forum (networking, conference programme and exhibition area, among others).
Canada is positioned at the forefront of different types of science, technology and innovation, and is recognized as one of the most innovative and competitive economies in the world.
Additionally, Canada and Spain enjoy a stable and growing trading relationship and share strong links in terms of investment and scientific and technical collaboration.
These links have been strengthened with the entry into force of the Free Trade Agreement between Canada and the European Union at the end of 2017.
This section will be updated shortly with the Canadian entities and companies that will be present at Transfiere 2020.
Why was Canada's presence important for Transfiere?
Canada is the most educated country in the world (measured in terms of percentage of population with higher education according to the OECD criteria).

On average, its annual investment in R&D activities is 15,400 million Canadian dollars (equivalent to about 10,520 million €).
There are half a million graduates from Canadian universities every year.

The labour sector in Canada has a higher availability of qualified engineers than any other G7 country.

It is the second G7 country in attracting seed funds and 17% of its working population are entrepreneurs.
Canada generates 4% of all world knowledge, despite the fact that it only represents 0.5% of the global population.

It consistently achieves a high assessment in indicators related to education quality, market regulation and social factors.
The Canadian R&D&i ecosystem was present at:
International Innovation Programme
Canada had a large presence at the International Innovation Programme. The main table focused on the Success Cases of Innovation Transfer.
Canada had a stand where different Canadian companies that attended Transfiere were present.
The entities belonging to the Canadian delegation were present in the Networking space of Transfiere 2020.
The Canadian delegation attended the different institutional events programmed in Transfiere 2020.
Canadian institutions and companies that took part
Bombardier
Bombardier Inc. is a global leader in the transportation industry, creating innovative and game-changing planes and trains. Headquartered in Montreal, Canada, Bombardier has production and engineering sites in 28 countries as well as a broad portfolio of products and services for the business aviation, commercial aviation and rail transportation markets. Bombardier Transportation is a major player in Spain's rail sector, employing more than 800 people for domestic and export projects. Rail projects for Spain include the supply of TRAXX locomotives and AVE 102–112 high-speed trains for RENFE, CITYFLO 650 rail control for Metro de Madrid and the INNOVIA automated people mover for AENA at the Adolfo Suárez Madrid-Barajas airport. The company has substantial technological and industrial assets, and it offers today's most advanced rail technology for Spain's rail transportation needs.
Cámara de Comercio de Canadá-España
The Cámara de Comercio Canadá España  is a non-profit organization focused on promoting commerce and business relationships between Canada and Spain. The Chamber acts as a distinguished mediator in the representation, promotion and support of the relationship between the two countries. The Chamber is the result of the initiative of a group of individuals which, with the support of Spanish and Canadian companies, is establishing itself as the point of reference for commercial, technological, economic, scientific, industrial, tourism, legal and cultural issues related to Canada and Spain. The Chamber offers services to its members to help them grow in the local market and organizes business-related events and networking receptions that help them grow their knowledge of the business landscape and their network of contacts in the local business community.
Canada's Ocean Supercluster (OSC)
Canada's Ocean Supercluster (OSC) is a non-profit membership-led organization, designed to harness the power of unprecedented multi-sector collaboration to address shared challenges and advance capabilities across fisheries, aquaculture, offshore resources, defense, transportation, marine renewable energy, marine bioresources and ocean technology sectors. The OSC model leverages a co-investment of more than $300 million by the private sector and the Canadian federal government to build a cluster of organizations with a shared vision to scale-up businesses, develop world-class talent, and accelerate the growth of Canada's ocean economy. By aligning large and small private sector firms with academic institutions, governments, investors, and global ocean innovation ecosystems, the OSC is advancing Canada's position as a leader in sustainable ocean innovation.
Celestica
Celestica enables the world's best brands. Through an unrivalled customer-centric approach, it partners with leading companies in numerous markets to deliver solutions for their most complex challenges. A leader in design, manufacturing, hardware platform and supply chain solutions, Celestica brings global expertise and insight at every stage of product development – from the drawing board to full-scale production and after-market services.
Technology is driving advancements that are revolutionizing the way we live and work. Celestica's end-to-end product lifecycle solutions support the most complex products across multiple markets, including communications, enterprise, aerospace and defense, smart energy, healthcare technology, industrial and capital equipment. Its smart supply chain solutions for the entire product lifecycle help clients gain competitive advantage in their markets. From design and engineering through to manufacturing and after-market services, Celestica helps reduce costs, improve speed-to-market and drive innovation.
CGI
Founded in 1976, CGI is among the largest independent IT and business consulting services firms in the world. With 77,500 consultants and professionals across the globe, CGI delivers an end-to-end portfolio of capabilities, from strategic IT and business consulting to systems integration, managed IT and business process services and intellectual property solutions. CGI works with clients through a local relationship model complemented by a global delivery network that helps clients digitally transform their organizations and accelerate results. CGI helps clients deliver the strategies, methodologies, technologies, processes and cultural change required to deliver innovation that is continuous relevant and value-driven. Our long-term approach is to seek collaborative opportunities with clients to co-invest in repeatable innovations.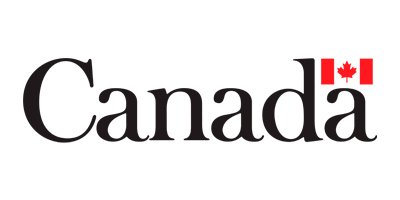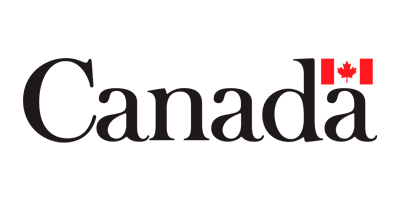 National Research Council of Canada (NRC)
The National Research Council of Canada (NRC) is Canada's largest federal research and development organization. The NRC partners with Canadian industry to take research impacts from the lab to the marketplace, where people can experience the benefits. This market-driven focus delivers innovation faster, enhances people's lives and addresses some of the world's most pressing problems. We are responsive, creative and uniquely placed to partner with Canadian industry, to invest in strategic R&D programming that will address critical issues for our future.
NRC manage Canada's National Office for the EUREKA network, providing a first point of contact for Canadian innovators seeking access to global value chains and foreign markets through transnational collaborations with one or more of EUREKA'S 40+ member countries. Through EUREKA, the NRC can connect you to national programmes and potential partners and opportunities. Funding for EUREKA projects is available to Canadian small and medium-sized businesses through the NRC Industrial Research Assistance programme (IRAP).
Contextere
Contextere is an industrial AI company focused on human performance. Our Intelligent Personal Agent (IPA) and Digital Transformation services transform the Future of Work by delivering actionable intelligence to the last tactical mile. The Contextere IPA is a virtual assistant that gains an understanding of worker location, worker competency, asset location, and status to intelligently advise the worker on the next steps in their daily activities. The worker is empowered by engaging in a conversational interface with the IPA to rapidly obtain relevant information and insights to troubleshoot problems quickly and effectively conduct their work activities. Work guidance delivered by the IPA continuously evolves and maintains its relevance as the individual's performance and operational environment changes. Anywhere warm hands touch cold steel, the Contextere IPA increases human productivity and safety. In addition to our IPA product, Contextere provides Digital Transformation services to analyse and assist organizations in their understanding of Industry 4.0/IOT, augmented reality, artificial intelligence, and wearable technology. We have unique understanding of each of these areas as well as their effective implementation through organizational change processes that accelerate adoption and ensure success. Contextere works with organizations to chart that transformation journey and can assist them with the implementation.
Geotab
Geotab is advancing security, connecting commercial vehicles to the internet and providing web-based analytics to help customers better manage their fleets. Geotab's open platform and Marketplace, offering hundreds of third-party solution options, allows both small and large businesses to automate operations by integrating vehicle data with their other data assets. As an IoT hub, the in-vehicle device provides additional functionality through IOX Add-Ons. Processing billions of data points a day, Geotab leverages data analytics and machine learning to help customers improve productivity, optimize fleets through the reduction of fuel consumption, enhance driver safety, and achieve strong compliance to regulatory changes. Geotab's products are represented and sold worldwide through Authorized Geotab Resellers.
MindBridge
Through the power of human-centric artificial intelligence, MindBridge Ai helps organizations deliver rapid value to their clients with deeper insights and higher risk assurance for 100% of their data. With MindBridge Ai Auditor, the world's first AI-powered auditing solution, organizations across multiple industries are augmenting human capacity to restore confidence in their financial data.
Oaro
OARO creates truly secure, enterprise-grade applications that allow clients to thrive in the digital economy. Fraud, misinformation, deep fakes, security breaches — fiction moves as fast as the facts. How can today's enterprises know anything? OARO is how. OARO is forging a future where the knowledge gap between the digital world and the real one is a whole lot smaller than it is today. It helps companies, but also helps its customers differentiate fact from fiction. No longer can a few bad actors tamper with the truth, OARO creates an immutable line between data and ourselves. You could call OARO a tech company, but innovation for innovation's sake isn't its mandate. Technology is a tool; OARO's target is the truth.
Quebec Office in Spain
Since 1999, the Quebec Office in Barcelona has been the official representation of Quebec in Spain. The Office offers services in the economic, public and cultural affairs sectors and sees to the implementation of bilateral cooperation between Quebec, Spain, Portugal and Andorra as it covers the whole Iberian Peninsula. In terms of Economic affairs, the office promotes Québec's economic advantages, particularly in the fields of aeronautics, biotechnology, ICT, Renewable Tech, AI and agri-food. Missions are to:
Support Quebec companies in their export, strategic alliance or technology transfer initiatives.
Monitor economic trends in Spain and Portugal and their possible consequences for Quebec.
Negotiate economic cooperation agreements between Quebec, Spain and Portugal and ensure their follow-up.
Sensitize elected officials and members of different governments to the economic, technological and scientific reality of Quebec.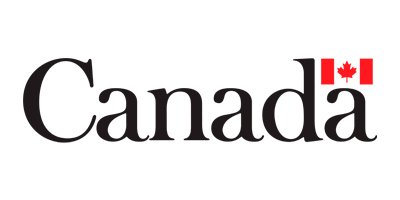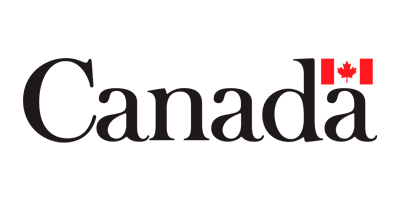 Trade Commissioner Service (Global Affairs Canada)
The Trade Commissioner Service has been helping companies navigate international markets for over 120 years. Canadian Trade Commissioners are located in more than 160 cities around the world and can provide key business information and access to an unbeatable network of international contacts.
Universidad Dalhousie
Dalhousie University is a comprehensive, post-secondary educational institution with a broad mandate to serve Nova Scotia, Canada, and the world through activities that integrate research, scholarship, teaching and service. Founded as a non-denominational institution in 1818 in Halifax, Nova Scotia, it recently celebrated two centuries of academic excellence. As the largest university in Atlantic Canada, it offers more than 200 undergraduate, graduate and professional degree programmes to over 19,000 students.
Dalhousie is a member of the U15 group of Canada's most research-intensive universities, and its researchers attract nearly C$170 million per annum in external research funding. The University's research efforts focus on five Signature Research Clusters: 1) Sustainable Ocean, 2) Healthy People, Healthy Communities, Healthy Populations, 3) Clean Tech, Energy, the Environment, 4) Culture, Society, Community Development, and 5) Food Security. These Clusters are informed by two Cross-Cutting Themes: Big Data and Innovation & Entrepreneurship. Additionally, Dalhousie's Strategic Research Direction has been grounded in the United Nations' Sustainable Development Goals (SDGs), allowing the university to leverage its greatest research strengths to partner with others globally, and focus its efforts on solving some of the most complex global issues facing humankind.