Dates
2 days: Wednesday 16th and Thursday 17th February 2022
Schedule
Day 16th: from 8.30 a.m. to 7 p.m.
Day 17th: from 8.30 a.m. to 3 p.m.
Venue
FYCMA – Trade Fairs and Congress Center of Málaga
Avda Ortega y Gasset, 201
29006, Málaga
More info
Professional Character
International Forum
Protagonists of #Transfiere2022
These are the professionals who will be speaking on topical issues related to science, technology and innovation.
Ana Castro
Associate Vice President of Knowledge Transfer
CSIC
Diana Morant
Minister
Ministry of Science and Innovation (MICINN)
Francisco Marín
Member of the Board of Directors
Innovation Business Forum
Inmaculada Aguilar
Javier Ponce
Juan Álvarez de Lara
Chairman Impact Investment Committee
EBAN
Teresa Riesgo
General Secretary of Innovation
Ministry of Science and Innovation
Santiago Donat
Manager de Sector Público y Estrategia
Ayming
International Innovation Programme
In the 11th edition, Transfiere's programme of thematic panels and conferences is divided into 6 different spaces where attendees have the opportunity to discuss the latest information about internationalization opportunities, AI, digital transformation, 4.0 industry, open research and innovation, and public procurement of innovative solutions, among many other topics.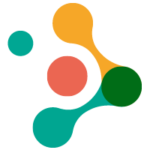 Science Room
Knowledge transfer: success stories and lessons learnt, Research and Innovation in Health; key topics in Science Room.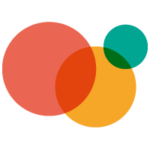 Innovation Room
Disruptive technologies, R&D in business environments and recovery funds, central axis in this area.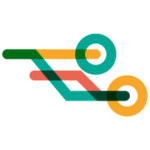 Technology Room
New funding opportunities and their actors, as well as new trends in digital transformation, main themes issues in this zone.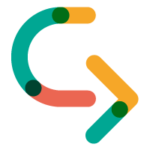 Boosting Zone
Boosting science-based business innovation and technology transfer.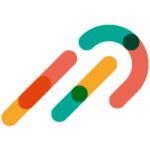 Open Innovation Area
Unique space for start-ups, spin-offs, and research groups. It hosts presentations of success stories, investment rounds and hands-on sessions with entrepreneurship and open Innovation as main background.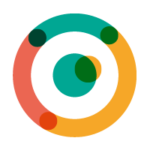 Demo Center – TRL7
Exhibition area where research groups, start-ups and spin-offs or private companies present their prototypes searching for investment, funding or sale.
Recovery, transformation and resilience plan – Plan España Puede
– A green Spain
– A digital Spain
– A cohesive and inclusive Spain
– Spain, a country without gender gaps
Success stories in knowledge transfer
Public Procurement of Innovation
– Challanges and new opportunities
– Preliminary market consultations
Spanish research´s state of the art
– Health: updating of the transfer status of projects led by the health context
– Vulcanology
R&D&I new funding opportunities
– Space CDTI Transfiere: public instruments for financing transfer processes

– Public funding for corporate R&D promotion

Investment – Open Innovation Area
– 2nd Open Call for Deep Tech & Deep Science Start-ups
– Spanish start-ups experience in international accelerators
– Public-private support for the promotion of technology-based entrepreneurship
Internationalization
– New organizing model: European Universities consortiums
– Best practices in Europe: Innovation Hubs /Public Innovation Agencies
Scientific communication and dissemination
– VII Journalism Award "Foro Transfiere"
– AECC 5th Communication Day – Communicating Science, Technology and Innovation

Transfiere in the last 10 years

3 editions
79 prototypes presented
6 editions
296 works presented
4 editions
20 challenges presented
230 parallel
activities organised


10.054 participant
entities


31.623 professional
participants

These are some of the professional experts who have been part of the Transfiere Forum over the last 10 years, speaking on topical issues related to science, technology and innovation.
María Jesús Almazor
Chief Executive Cyber&Cloud
Telefónica Tech
Cristina Garmendia
President
Fundación COTEC para la innovación
Carlos Grau
CEO
Mobile World Capital Barcelona
Silvia Lazcano
Technology Director
Airbus
Juan Martínez – Barea
Founder and Executive President
Universal DX
Margarita Muñoz
General Director of Circular Economy
Mercadona
José María Siota
Raquel Yotti
Secretary General for Research
Ministry of Science and Innovation
Are you joining too?
Take part in Transfiere and connect with key players of the national and international R&D&i ecosystem.
Get in touch with our team by filling out the following form and we will get back to you shortly. Also, meet our team members in the contact section.